Venue hunting is one of our favourite parts of the planning process. Couples are full of excitement and are ready to start searching for their dream venue. It can turn into an overwhelming task if you are new to planning and not prepared…  Rest assured we are here to guide you should need us…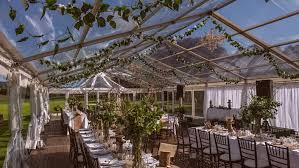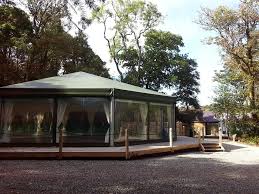 Carefully Select Your Guest List 
Before you commit to viewing any potential venues, the most important thing to do, is select your guests list. We would recommend a couple's night in, in front of the fire, equipped with a drink of your choice, (trust us, you will need it!). Then slowly make your way through your immediate friends and family you would like in attendance. Start by selecting who you're likely to have in your bridal party, whether it be best man, bridesmaids, groomsmen etc. Finally moving on to the guests you would love to share your celebrations with. At this stage it is extremely important to really think about the type of wedding you would like to host. Are you more of a "no frills" couple and imagined an intimate affair with your nearest or dearest? Or are you both social butterflies and envision a large celebration with family and friends?
It is important to ask the venue, how many guests the venue can hold and whether that number is based on guests seated at round or trestle tables. The layout can dramatically change the amount of guests able to sit comfortably in a room, so it's always best to check.
On a side but very important note, do not be tempted to keep adding guests to the list to keep up appearances. This is your wedding, celebrate with those you love!
How Long Can We Provisionally Hold A Date For?
If you are genuinely interested in booking, most venues will provisionally hold your chosen date for up to 14 days. Others may hold the date until another potential bride wants the same date. It is up to the discretion of the venue. If you are wanting to hold your wedding in the peak season they may be less willing to hold your date for longer periods of time.
It's always important to book sought after dates fast, so you don't lose out to another couple. New Year's Eve is a major one to look out for, most venues are booked out three years in advance for such a sought after date. Venues may ask for a deposit, usually coming in at about £1000 in order to confirm your wedding date. Don't be alarmed, as this is standard procedure.
Get Those All Important Details..
You will more than likely be given a brochure when you arrive at any potential wedding venue. This brochure will act like your bible for each and every venue you wish to visit. It outlines any packages, menus, added extras, recommended suppliers, terms and conditions and any other important details you need to know about. After you have been on a tour around the venue, you will be given the opportunity to ask any questions you may have. Make sure you feel completely involved and understand everything being explained before leaving. We would recommend taking a notebook with you to your appointment to jot down any important information.
Also make a mental note of how you were received at the venue. First impressions are everything. If you feel any bit uncomfortable with the person you are greeted by, or you feel your personalities will clash, then perhaps it's not the venue for you. It's a rarity that any couple would feel unwelcome at a venue, but unfortunately it can happen. Remember, you are so worthy of an incredible experience, so don't settle for anything less!
Guest Accommodations
It is essential that the venue can offer accommodations, even if it's not on site. You may have guests that wish to have a few drinks, or are travelling from abroad. They will more than likely want to stay near you, after all, they want to help you celebrate! Ask your venue how many guests they can accommodate on site and whether they have a list of alternative accommodations nearby that may offer block bookings. Block bookings is the terminology used when a number of rooms are provisionally booked on your behalf for guests attending your wedding. You are usually given a date to fill these rooms by. Thereafter they will be released to the general public again. If your venue is in the countryside, ask if they have any deals with local taxi firms to be able to shuttle your guests to and from their accommodation.
Are They Licenced To Marry You?
You may have already decided you wish to have a church wedding. If so, this question doesn't apply to you. But if you are hoping for a non-religious, civil, humanist or spiritualist ceremony, it is important to ask if the venue are licenced to host the ceremony and any fees that may be surrounding the ceremony, i.e. set up, room hire, decoration's included etc. The pricing for this service can differ drastically. Just to make you aware, the fee for your celebrant is on top of the venues ceremony charge as it is a separate service.
Do They Offer Corkage?
 A substantial amount of our brides like to have the option of bringing their own wine for the drinks reception, guest tables and for the toasts. However, not all venues allow you to do this. The ones that do, offer you a corkage fee. This means they will allow you to bring in your own wine or bubbly, for a set fee. Sometimes charged by the bottle or as one quote for the whole lot. It is up to the discretion of the venue. This covers the cost of staffing to pour and serve drinks, plus it also covers the cost of washing and polishing glassware etc.
 Helpful Tip: Never take the first corkage price as gospel, always negotiate on this. We can guarantee you 99% of the time, the venue will work with you.
Do They Allow Fireworks & Confetti?
Some venues allow fireworks, others don't, depending on the amount of livestock surrounding the venue, the licensing involved, risk assessments etc. It's always best to ask before booking a supplier. Most venues no longer allow confetti, but thankfully there are plenty of bio degradable and pretty petal confetti's on the market that they will allow.
Does The Venue Have Disabled Access & Parking?
Will you have wheelchair users at your wedding for example? An elderly relative on a mobility scooter, or someone who will need to use the lift to get to their room? Are there access to lifts for any guests requiring a little more special attention than others? Do they have disabled parking on site, and are the function and ceremony room's wheelchair accessible?
We hope post helps you on your way to finding your dream venue, if you need any help on finding the ideal spot, you know where we are… 🙂 
Love Kelly & The Lush Team xxx