Exquisite wedding planning, stunning floral design...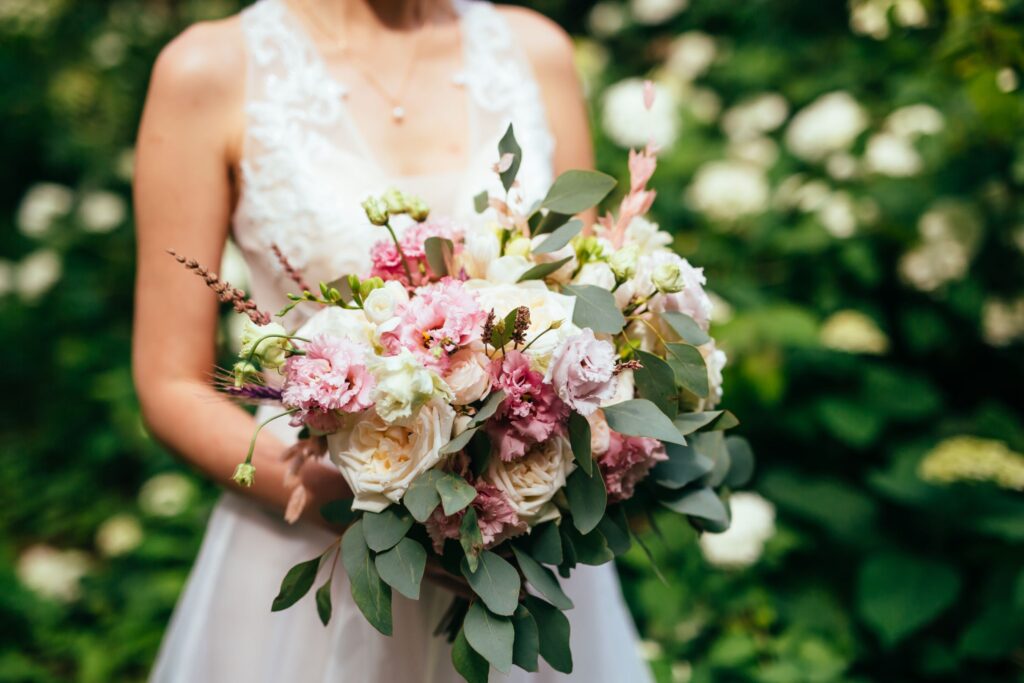 Meet the Team…
Your wedding day is such a memorable moment in your life. There's nothing like the glow on a couple's face when they walk into their venue and see their vision come alive, this is the moment we live for…
I started Lush Weddings & Events after working in the event industry for 13 years. I had a love for planning and a passion for floral design, so bringing the two together just made sense. It's a privilege to ‌work so closely with each couple to plan their special day.
My partner, Anthony also brings his expertise to the wedding planning process. I handle the administrative, styling, florals and planning side, while he uses his experience in warehousing to ensure everything runs smoothly and suppliers run to their designated time slots. We jokingly call ourselves the dream team, as we just "work" together perfectly. I'm so lucky to ‌work with my right-hand man when coordinating couple's weddings. 
"Wedding planning is the joy of embarking on a wonderful journey with the one you love, as you start to plan one of the most memorable days of your lives together…"
Our team at Lush have an unparalleled level of passion, commitment and attention to detail when it comes to planning, coordinating and styling weddings for our couples all over the UK. We share our clients love for modern creativity and style, magical spaces, fantastic food, wine and entertainment and of course blooms in abundance!
We pride ourselves on the fact every wedding we plan is uniquely tailored to our clients extraordinary vision, however unique or traditional that may be…
Whether you dream of an enchanted backyard marquee underneath the stars or envision taking your vows on a clifftop, overlooking a breathtaking lake as the sun sets, we can make it happen! We're committed to providing you a stress-free planning experience. Worry less about the details and spend more time creating memories you will cherish for years to come.
We are happy to assist at every phase in the planning journey, including finding the perfect venue, sourcing the best suppliers, establishing budgets, and compiling your guest list.
We take the time to get to know you both, as a couple, and the aspects of your day that means the most to you. At Lush Weddings & Events, we believe you should be fully present, celebrating with your friends and family, knowing that things are being taken care of behind the scenes and all finer details are in place.
We can't wait to hear what you've envisioned for your special day. Get in touch with us to arrange a no-obligation consultation over coffee, or better yet, a glass of wine, and let's get planning!